If you would like to create a
panorama on Windows
, give PTGui a try. PTGui is a GUI application for Panorama Tools, software to stitch panoramic images. Panorama Tools is probably the most versatile stitching software, written by Helmut Dersch. Panorama Tools can be difficult to use and that's why PTGui was created.
With PTGui, creating high quality panoramic images is easy. To see how PTGui works, click on the Example button on the left. A free trial version of PTGui Panorama for Windows is available: click on the Download button.
Features of PTGui:
Create spherical, cylindrical or flat panoramas from any number of source images
Supports JPeg, Tiff, Png and Bmp source images
Panorama editor for visual and interactive parameter editing
Multi-threaded design: all image processing is performed in the background
Create templates with frequently used settings
Lens database for easy retrieval of lens parameters
PTGui is a
G
raphical
U
ser
I
nterface for Panorama Tools, Helmut Dersch's versatile panorama stitching software. PTGui makes it easy to stitch images into high quality panoramas.
Read more...
Example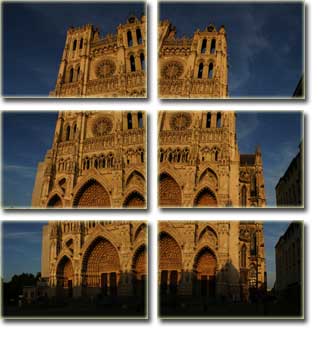 Stitched using PTGui: