If enough images are stitched together, a
spherical panorama
can be formed with PTGui. This is a panorama where you can see the full environment of the camera.
To create spherical panoramas, shoot as many pictures as needed to cover the complete environment around the camera. Use PTGui to stitch the images together to form a spherical panorama.
PTGui is a (Windows) front end for the great Panorama Tools package, for creating panoramic pictures.

Features of PTGui:
Create spherical, cylindrical or flat panoramas from any number of source images
Supports JPeg, Tiff, Png and Bmp source images
Panorama editor for visual and interactive parameter editing
Multi-threaded design: all image processing is performed in the background
Create templates with frequently used settings
Lens database for easy retrieval of lens parameters
PTGui is a
G
raphical
U
ser
I
nterface for Panorama Tools, Helmut Dersch's versatile panorama stitching software. PTGui makes it easy to stitch images into high quality panoramas.
Read more...
Example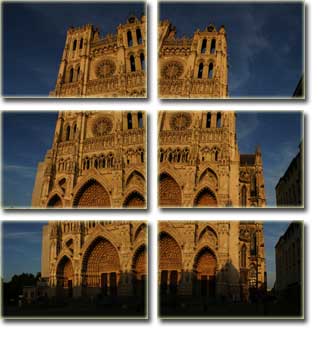 Stitched using PTGui: