PT Gui is a stitching software, for stiching photographs into panoramic images. PT Gui is actually spelled as a single word: PTGui. PT Gui runs on Windows and Mac. A free trial version is available. The trial version is fully functional, except for a visible watermark on the stitched output. The full version of PTGui can be purchased on this website.
Don't forget to take a look in the PT Gui gallery, to get an impression what can be done with PTGui.
Features of PTGui:
Create spherical, cylindrical or flat panoramas from any number of source images
Supports JPeg, Tiff, Png and Bmp source images
Panorama editor for visual and interactive parameter editing
Multi-threaded design: all image processing is performed in the background
Create templates with frequently used settings
Lens database for easy retrieval of lens parameters
PTGui is a
G
raphical
U
ser
I
nterface for Panorama Tools, Helmut Dersch's versatile panorama stitching software. PTGui makes it easy to stitch images into high quality panoramas.
Read more...
Example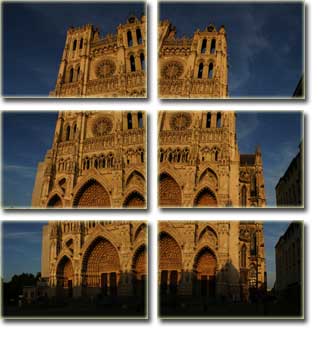 Stitched using PTGui: